The day centre offers 9 places for day care places for the local community and 9 places for residents of The Lawns.
The Lawns 'CHAT' room opens each week day from 9.30am to 4pm. Each morning we offer various art/craft activities as well as mental stimulation in the form of quizes, crosswords, word games or discussions.Tea and Coffee is served during the morning. A choice of 2 hot meals is offered at lunchtime and tea and coffee served at 3pm the day ends at 4pm.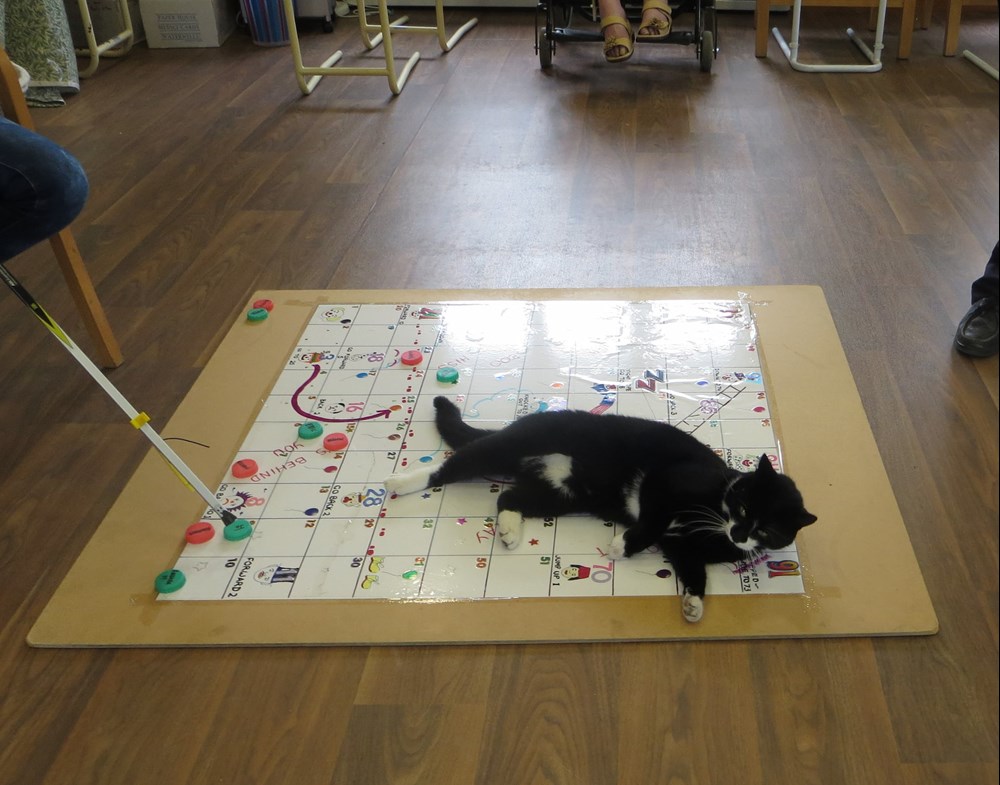 During the afternoon we have a group activity. We have various floor games i.e. giant sized games of snakes and ladders, car race, horse race, frog race etc. All these games simply involve throwing a dice to see who can be the first to the finish. We have other group activities such as bingo, skittles, sing songs and fun time exercises. Once a month we have an informal church service led by the local Churches. We enjoy regular visits from the local children's nursery bridging generational gaps and forging community links. All these activities take place in a friendly relaxed atmosphere.